---
"LIGHT UP THE MOON"
 "It never leaves. It's always there, watching, steadfast, knowing us in our light and dark moments, changing forever just as we do.
Every day it's a different version of itself. Sometimes weak and wan, sometimes strong and full of light. The moon understands what it means to be human."
CRAFTED WITH EXCELLENCE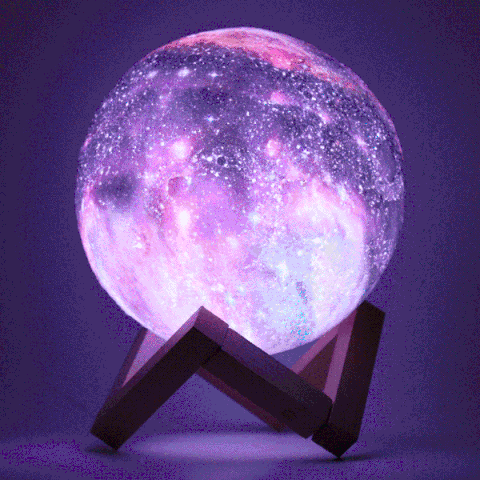 The Crescent Luna Lamp uses High Quality NASA satellites images.
Its rugged exterior is a Resemblance of the stars at night. Incredible details promising to steal the show whenever you have guest over.
👉 Approved by Astronomers. You will be amazed of details.

Go See for Yourself to Appreciate this Beauty of this Piece!
SWITCH THE ATMOSPHERE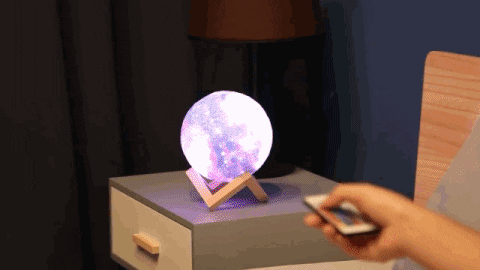 👉 

Built to create 16 unique colors.Tap Palm or Use the Remote to pick your Options. No More Deciding which Color to Choose.
👉 

Set it on Automation and let it cycle thru with ease. Dim the Luna lamp for the perfect setting. 
REMINDER TO SHINE BRIGHT
👉 

The Crescent Luna Lamp is a symbol to shine though the toughest time. The Moon shines the brightest on the darkest night.
👉 

A symbolization of Encouragement & Perseverance. A daily reminder to SHINE BRIGHT before you go to sleep. 
GRATUITY OF APPRECIATION
👉 

Express your love with a symbolic gift. The Crescent Luna Lamp is an elegant masterpiece that will surprise loved ones
👉 

Regardless of family members, partner, children or friendships the Crescent Luna Lamp will be the PERFECT GIFT.
SPECIFICATIONS

✅ 

NASA Satellite Images

✅

 

Remote & Touch Control

✅

 

USB Rechargeable

✅ 

Unique Design

✅ 

Excellent Gift