---
WHY DO I NEED DIYWATERPIPE™
Looking for the perfect tool for stopping drain smell, sewage gas and bugs from the bathroom and kitchen? Keep fogs, dust, smells, and pests away with our unique DIYwaterpipe™.
It features an innovative V-shape and closing bottom design to prevent odor and drain backflow. The bottom of the tube can open and close automatically under the effect of water gravity. This filter is made of high-quality silicone that is durable and long-lasting. You can also cut the length of the tube to fit the internal drain system.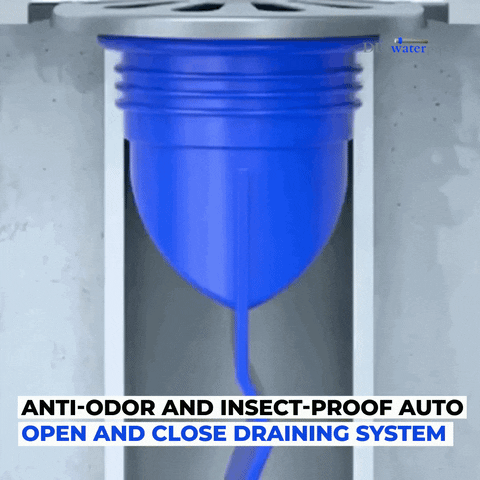 BENEFITS OF DIYWATERPIPE™
✅ Multifunctional Usage
✅ Long-Lasting & Effortless
✅ Automatic Closing Design
✅ Lightweight & Ergonomic
✅ High Quality Material
✅ Odor Resistant
✅ 30 Day Guarantee
AUTOMATIC CLOSING DESIGN
DIYwaterpipe™ has the solution for sewer drainage. It is the best choice for drain trouble. Easy installation with no alteration to existing outlets. Let you stay away from bad smells with its automatically open-close design. It effectively block sewage gas, stinking smell, and bugs from the drain. Also prevent the drain water from backing up, anti-water leakage and overflow.
DIFFERENT SIZES AVAILABLE
The floor drain core is made of high quality environmental silicone, no smell, no toxic and no worry about deformation after stretching. There are three inner diameters of odor-proof drain inner core available, but you can also cut the length of the tube to fit the internal drain system.
HOW IT WORKS?
Step 1. First, cut our DIYwaterpipe™ to the size you need.
Step 2. Then put it down the drain or wherever you want to use it.
Step 3. Put the pipe or drain holder back onto the waterpipe.
Step 4. If you notice that something does not fit, you can always cut it again as desired.
WHAT DO I GET IT?
Our DIYwaterpipe™ set includes one cuttable waterpipe, instruction manual and premium packaging. It's a great gift for everybody, who want to keep fogs, dusts, smells, and pests away at home. Get yours now and benefit from our fast insured shipping and 30 day money back guarantee.